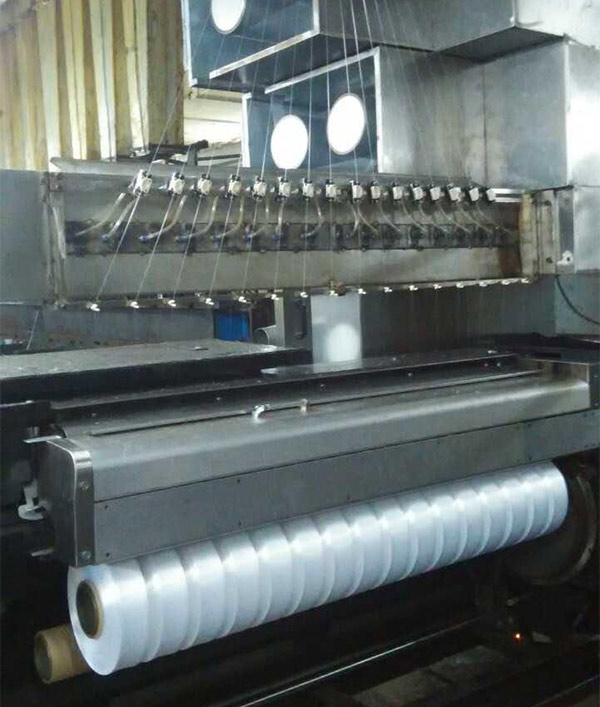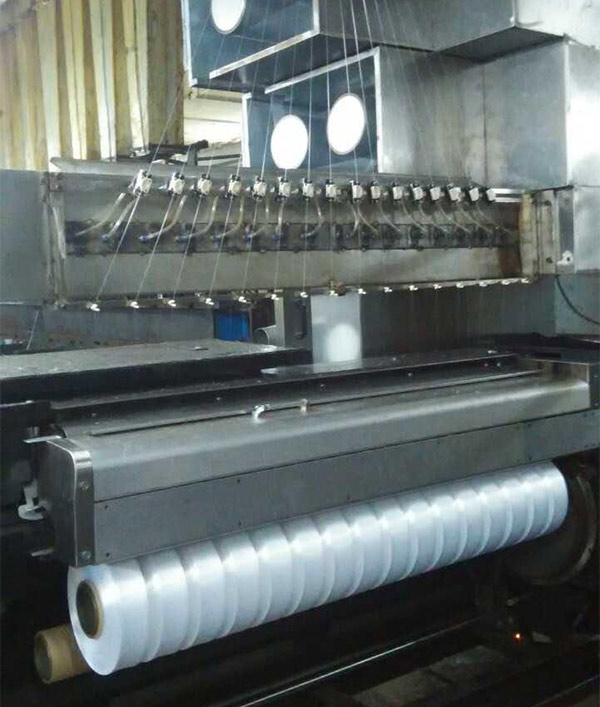 Polypropylene FDY production line
Polypropylene FDY production line
Product Description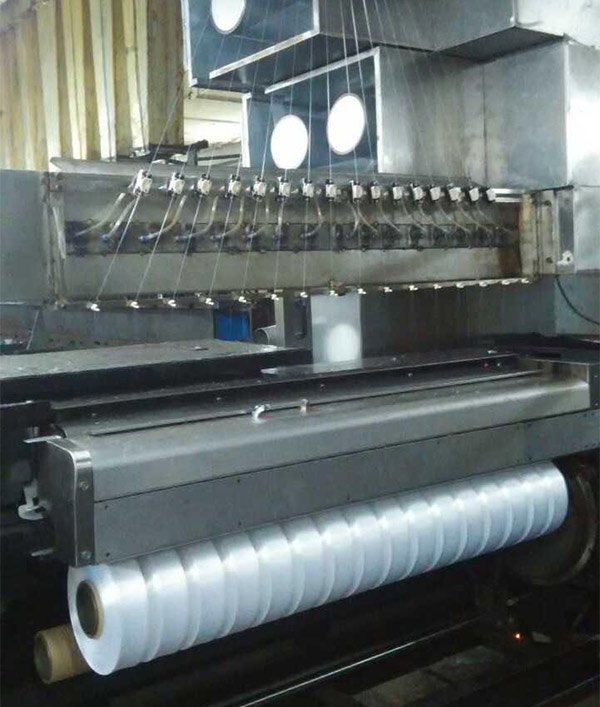 The main technical parameters of polypropylene general strong FDY production line
Polypropylene general strong FDY production line machine parts: 1,2,4
Polypropylene Pu strong FDY production line spinning distance: 1200 ~ 2000mm
PPP FDY production line per spinning head number: 2,4,6,8
Polypropylene general strong FDY production line finished silk fineness: 180D ~ 2100D
Polypropylene general strong FDY production line screw diameter: Φ30mm ~ Φ120mm
Polypropylene general strong FDY production line draft roller size: Φ190 × 330mm or Φ180 × 280mm
Polypropylene general strong FDY production line winding speed: 1500 ~ 3000m / min
Polypropylene generic FDY production line for winding machine: A435 or A635 or A835
Polypropylene Pu strong FDY production line main features:
l lengthened screw extruder, AC frequency control
l The new spinning machine and mixed homogeneous melt line
l with large plate spinneret, round or rectangular top self-sealing components
l The use of accurate measurement of the planetary gear pump and put the bit extension fast drive rod
l with uniform and stable side of the blowing device, large flow sprinkler oil system
l use of environmentally friendly energy-saving medium electric heating system, import smart instrument control
l using 3 ~ 5 drafting roller drafting and heat setting, the new final network device
l using domestic automatic switch winding machine
l installation of the edge of the switch can be used to produce renewable raw materials Pu thick filament
l high strength wire strength warranty at 7 g / d or more
Polypropylene FDY production line, the spun polypropylene screw extruder, equipped with large area of the melt filter and with efficient static mixer and spinning beam. bottom round-shaped or tops rectangle-shaped spinning components, lateral blow and oiling system, heating roll and switch automatic winding machine.
Changzhou Fubon Chemical Fiber Machinery Factory mainly produces: polypropylene FDY spinning machine, polypropylene FDY production line, polypropylene FDY equipment, polypropylene FDY machinery, polyester POY spinning machine, polyester POY production line, polyester POY equipment, polyester POY machinery, FDY spinning machine, polyester FDY machine, polyester FDY equipment, polyester FDY production line, polyester FDY machine, nylon FDY spinning machine, nylon FDY production line, nylon FDY machinery, nylon FDY equipment, spandex spinning machine, spandex production line, spandex Equipment, spandex machinery, spinning special parts, polyester small experimental machine, polypropylene small experimental machine, nylon small experimental machine.